During my time as an RA I really enjoyed creating door decorations related to fall because there are so many fun directions you can take it. Here are some fall-themed door dec ideas for resident assistants looking for inspiration for decorating their dorms. (Ideas have been gathered from various social media outlets and websites. Attribution links have been added where possible)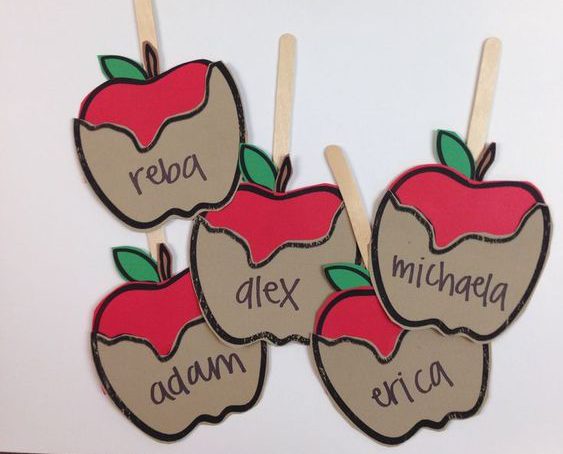 These caramel apple door decs are reminiscent of the nostalgic treats that fall brings. Grab some popsicle sticks and paper to create these cute little tags. Here's a free printable you can use as a template for these caramel apple shapes.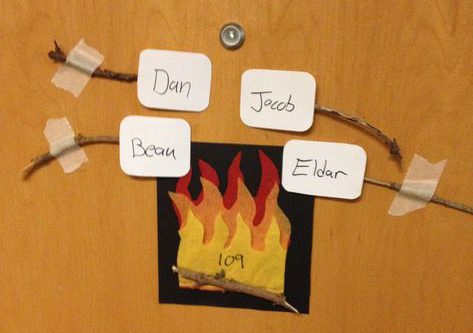 What's not to love about roasting marshmallows?! There's something so homey about a bon fire in the fall. This is a great door dec option for suite style dorms where you might need more than 2 tags per door. For convenience, you could use skewers or popsicle sticks instead of going out to find twigs.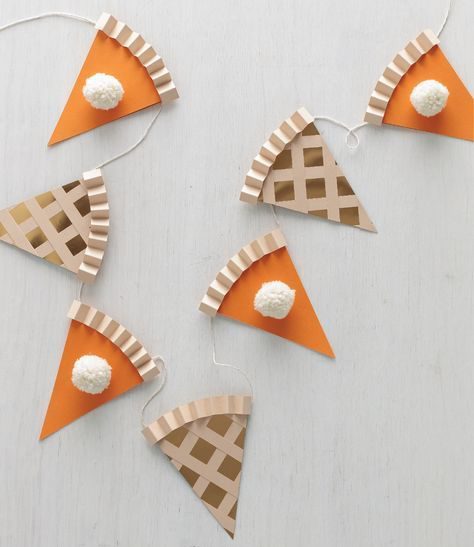 This is actually a paper pumpkin pie garland but can easily be adapted into door decs. Simply write your residents' names on the slice of pie. Click here for step-by-step instructions on how to make these.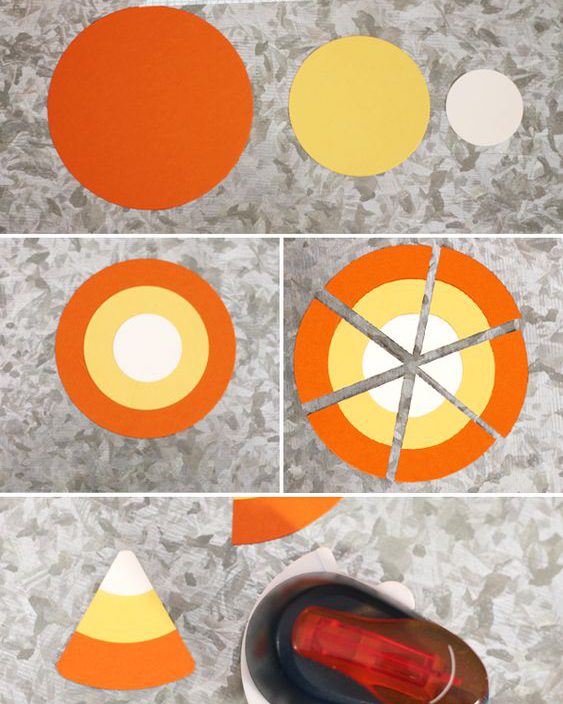 Simply cut out a circles from orange, yellow and white construction paper and stack them together to easily create candy corn door decs. Best of all, by using this technique you can make 6 door decs at a time! Here are the full instructions.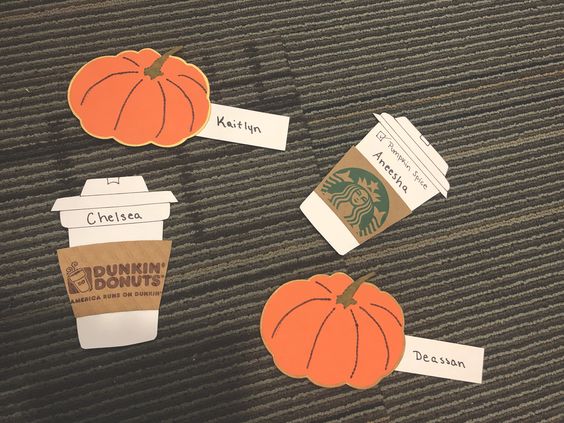 Warm pumpkin spice lattes have become one of the signature drinks of the fall season. These pumpkin and coffee cup door decs are a perfect pair!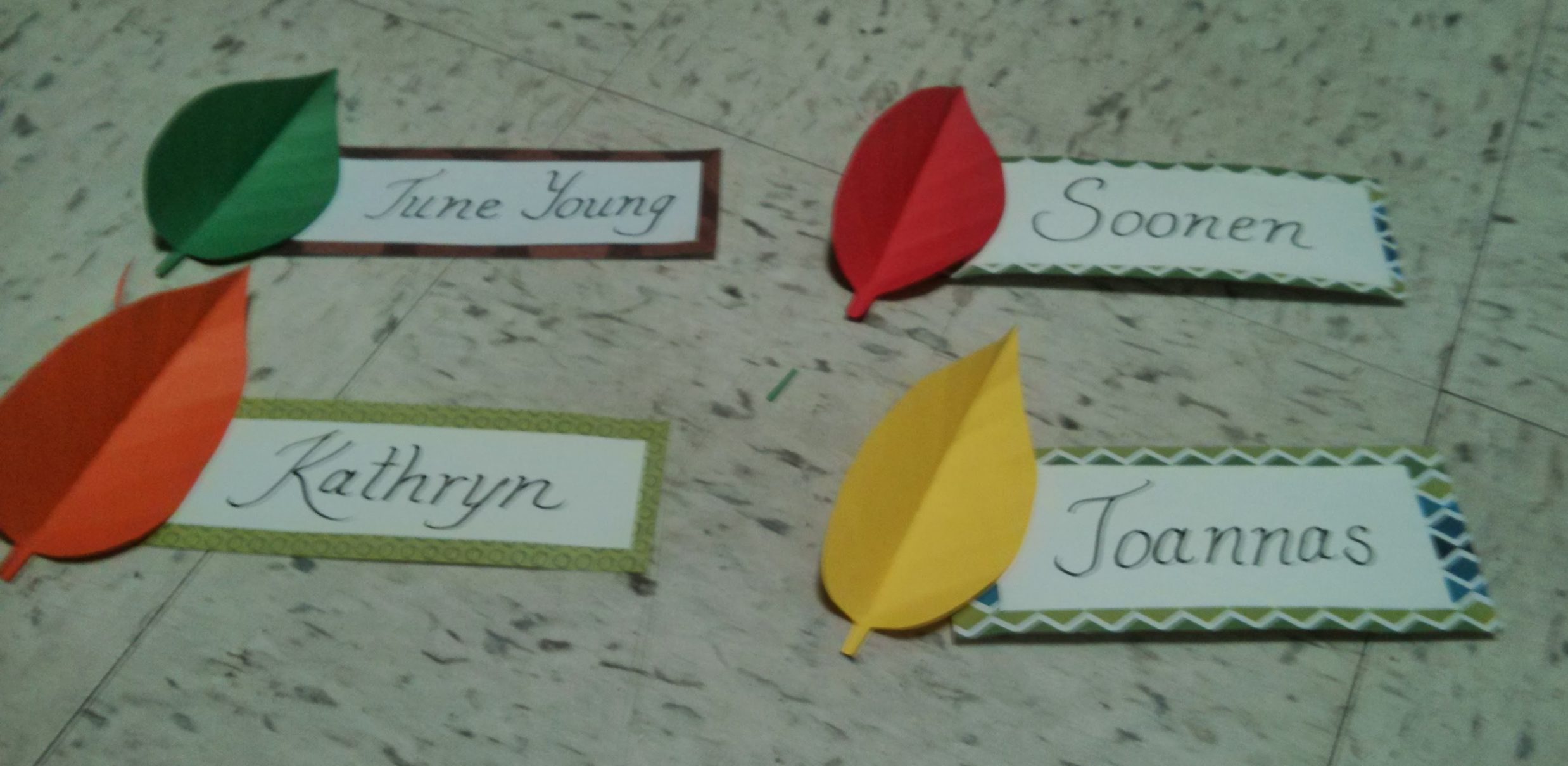 These autumn leaf door decs are really easy to make. Simply cut out leaf shapes from different fall-colored paper and crease them to make them look like leaves. Simply stick them to the corner of the door tags and now you've got fall-themed door decs!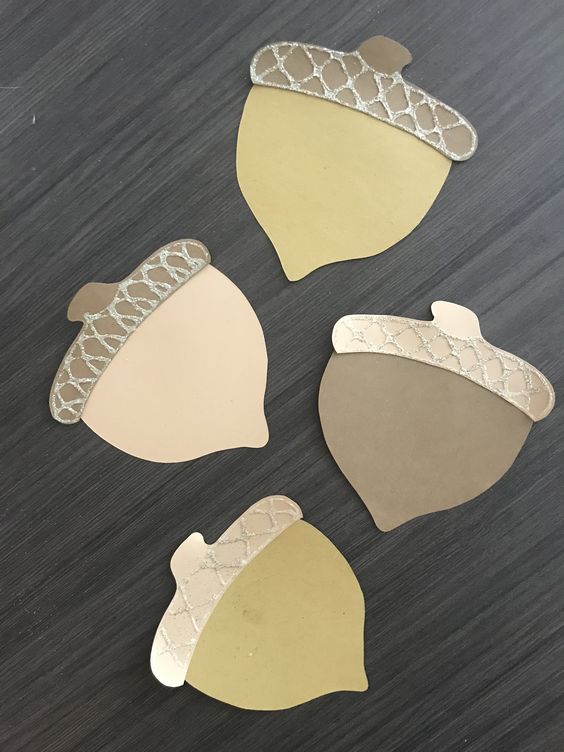 Every year acorns start to fall from their trees in the autumn season, reminding us that fall is upon us.  These cute little acorn door decs are a classic, simple option for any residence hall. 
Halloween Themed Door Decs
There are so many fun events an RA can organize for residence halls around the theme of fall and halloween including trick-o-treating, pumpkin carving, spooky movie nights, and more! Here are some door dec ideas to get your dorms into the halloween spirit!
Moon and Bats on a spooky night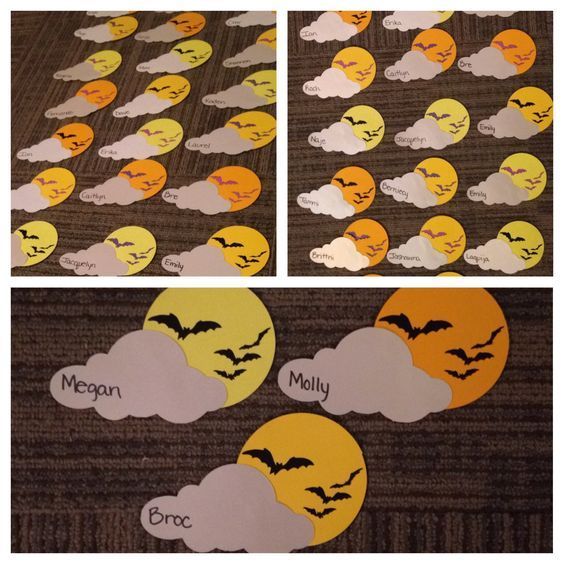 These spooky moon and bat door decs in different hues of yellow and orange are perfect for the halloween season.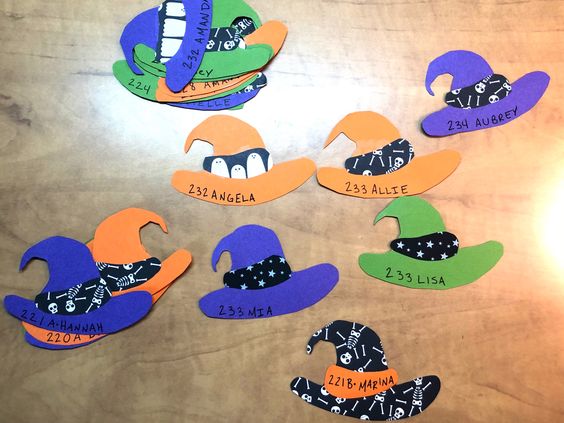 These witch hats in halloween-themed colors are super easy to make and are sure to get everyone in the spirit!
Halloween Mickey Mouse / Disney Door Decs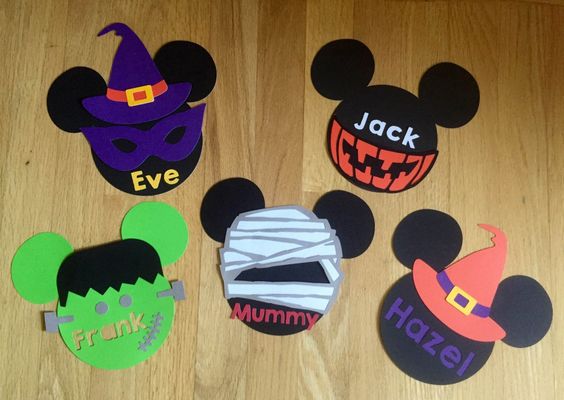 These Mickey Mouse door decs disguised in halloween attire are so cute and are sure to impress. Featured here are Frankenstein's monster, a mummy, a witch and a jack-o-lantern but you can always create your own spooky characters too! 
Halloween Paint Chip sample Door decs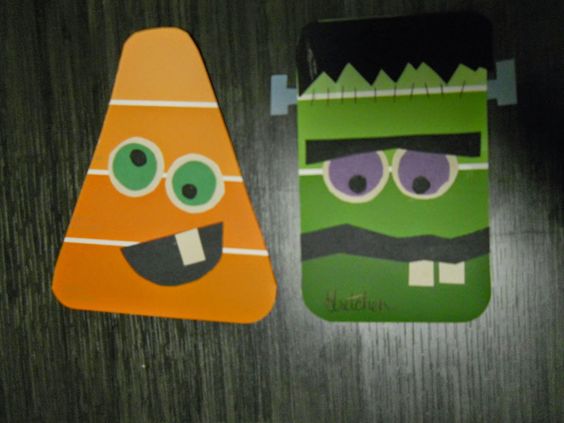 These halloween door decs are made from free paint chip samples you can get from hardware stores. Simply cut them to your desired shape, give them a personality and voila! Check out the full story on these here. 
Cats, Ghosts, Bats and Pumpkins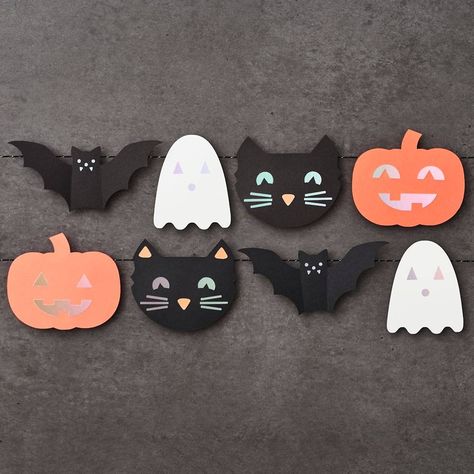 These door decs are made from various halloween-related shapes cut out from construction paper. All you have to add is a friendly face and you've got some cute halloween door decs!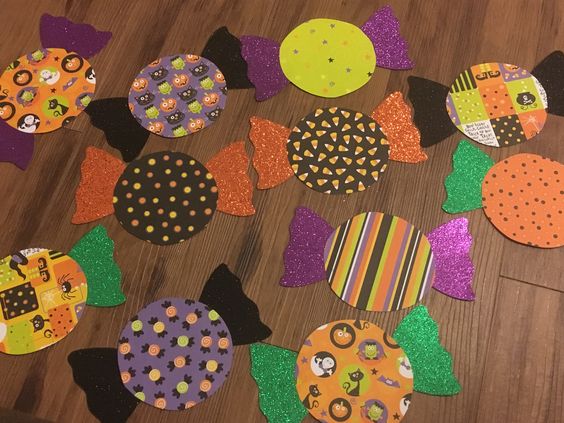 These door decs are a clever way to easily incorporate the halloween theme. Find some halloween-themed scrapbooking paper and create these cute little candy shaped door decs!